Back in January, I had the pleasure of working with Cecelia Hides who is the creator of Candid Hearts Clothing. Here are a few of the behind the scenes pics!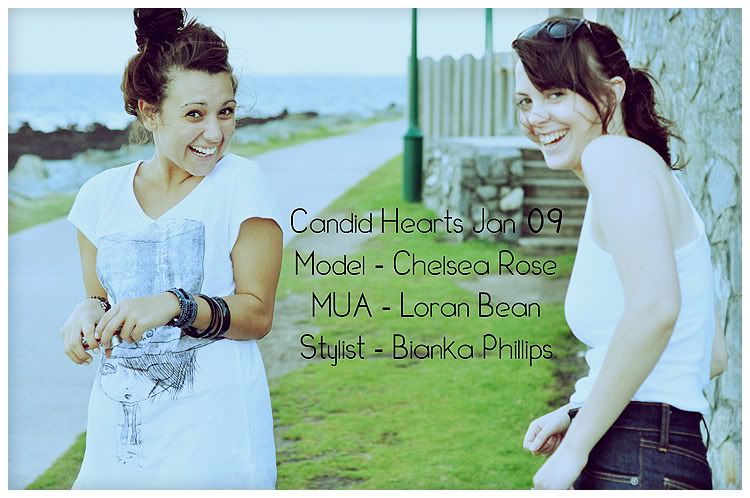 The sun was setting fast, so we only shot for an hour or so. Managed to fit in 5 looks. Nearly got attacked by some crazy guy who thought we were taking photos of him and his baby, when he walked into one of our shots. I tried to explain to him that we were taking photos of the model standing in next to nothing, and not him. Redcliffe is a great, friendly place to shoot (not!)
Here are some of the final results. For more, please visit the
Candid Hearts Flickr Gallery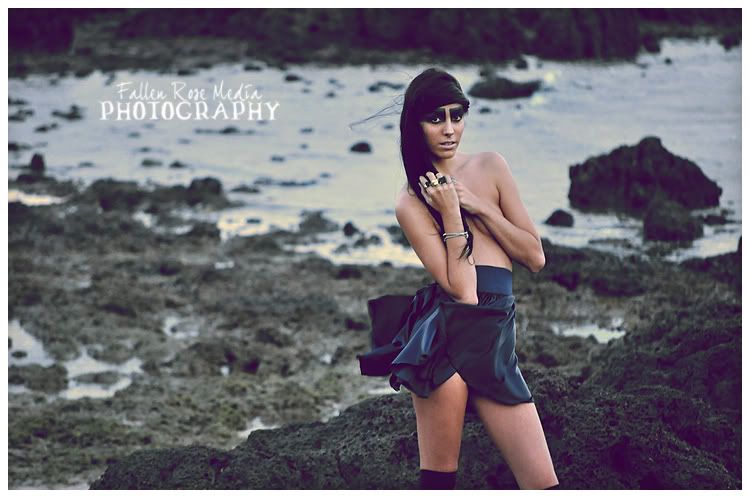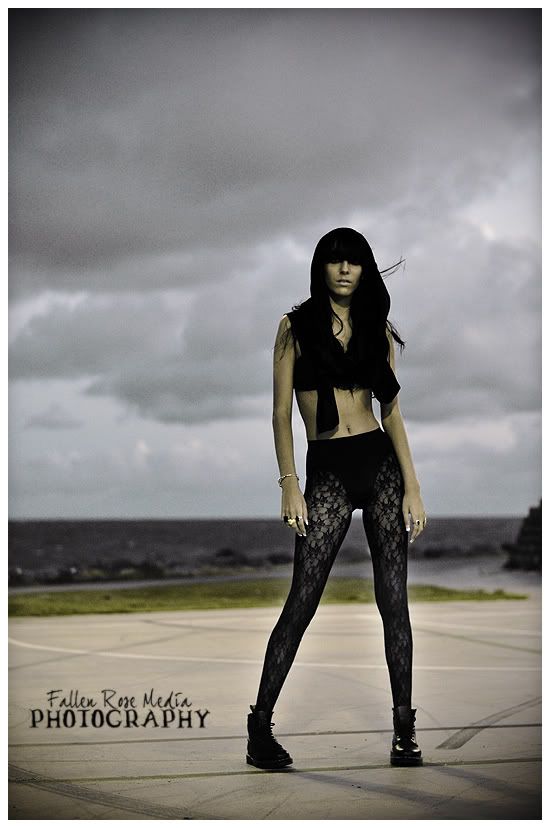 It was obviously very windy. I say, if you can't beat it, work with it!
People often ask what actions I use for editing. I will try and write them down from now on, because I forget as soon as I finish a series. But normally I create my own, or find free for use ones on Deviant Art.
All images in this post belong to Fallen Rose Media 2009. Any unauthorized use is prohibited.